Wind energy indexes

IREC Index, an essential tool to monitor wind assets production
More than 500 wind farms monitored worldwide
As the wind resource is the main cause of variation of production of a wind farm over time, monitoring the production of wind assets requires an indicator to quantify the variation of wind resource. As such, our energy indexes are essential tools for assets managers, as they allow to get an overview of the production capacity of wind farms portfolios.
For more than 10 years, Eoltech has developed expertise in the design of energy indexes. IREC Index which helps operators and asset managers monitor more than 500 operating wind farms is a recognised benchmark for production monitoring.
A platform dedicated to wind energy indexes across the world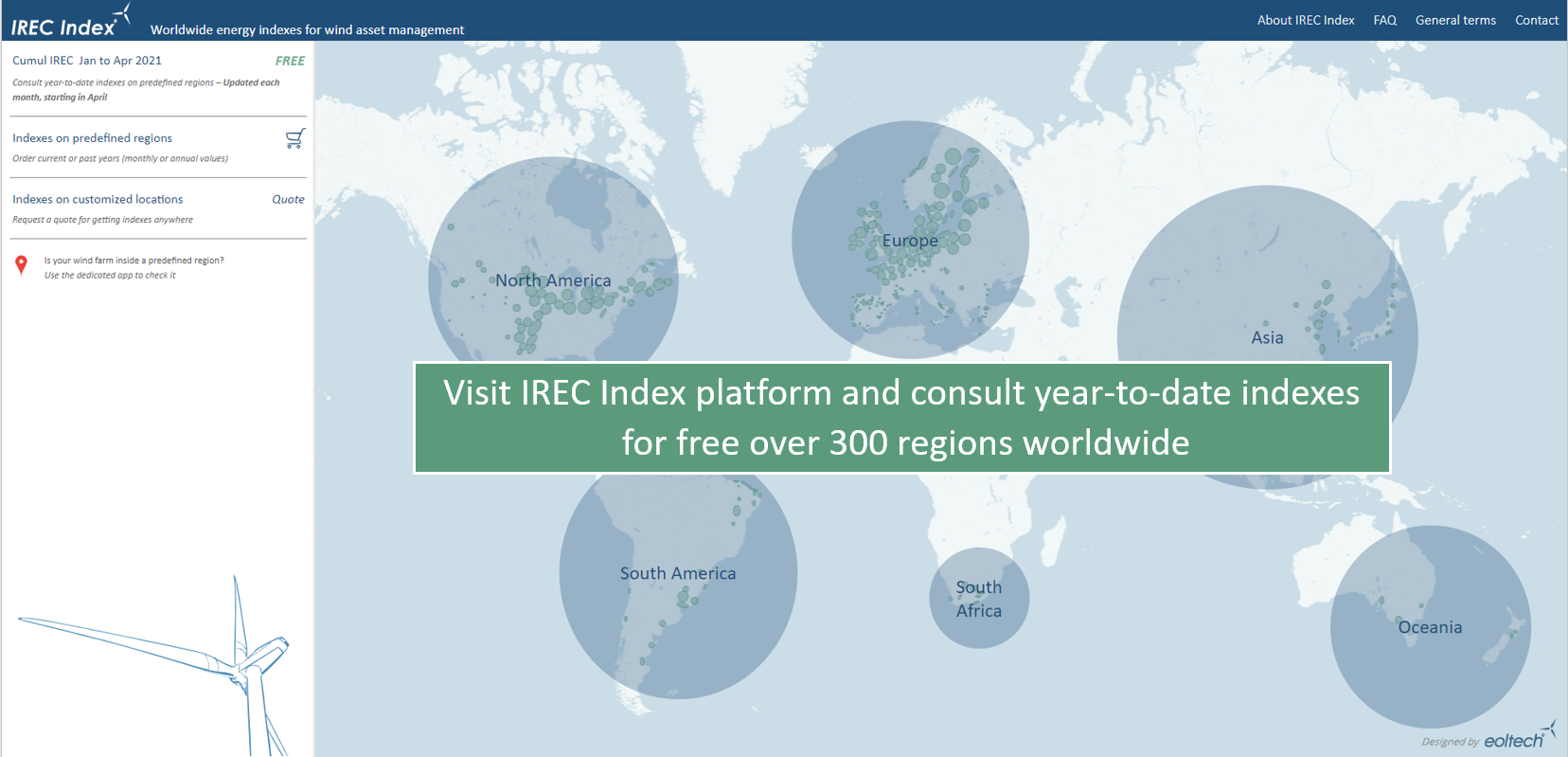 A platform dedicated to the online consultation and the sale of wind energy indexes proposes these indicators over about 300 regions across 40 countries. Indexes are updated each month on areas covering more than the 2/3 of the wind farms in operation around the world.
This platform offers asset managers essential insights, in an easy-to-use format, to check the effective production capacity of their wind farm portfolio month after month.