Wind energy yield assessment

Estimate the potential energy yield of a wind project at the development or operational stages
From project development to asset portfolio valuation, Eoltech has acquired its outstanding expertise over more than 20 years of activity in the wind energy sector. We work internationally, and have all the tools and expertise to assess the wind resource and evaluate the energy yield of projects at all stages of their lifecycle.
What is more, in order to strengthen our experience each year, the theoretical production estimates made during the development phase are compared with actual production data (as and when possible). To date, Eoltech has benefited from valuable feedback associated with a large number of wind farms in operation.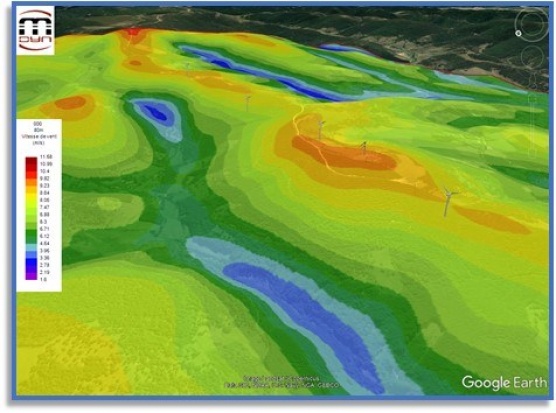 Other key services
Estimate the potential energy yield of a solar PV project at pre or post construction stages

To control the production of operational wind assets (for solar asset specific demand)

Monitoring of wind measurement campaign, Lidar calibration, performance diagnosis, wake impact evaluation, etc...